---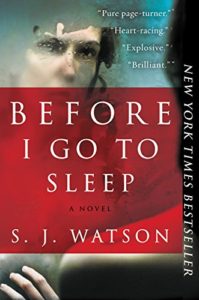 Before I Go to Sleep
S.J. Watson
The Story: Every night when a woman goes to sleep, her memory is erased. When she wakes up, the man beside her – the same man who has shared her bed for years – is a stranger.
Why Read It? This riveting concept opened up hours of discussion for us, and helped spark our interest in exploring the slippery and subjective nature of memory as a theme in our novel. Even if we think we are in full command of our remembrances, how accurate can they truly be?
---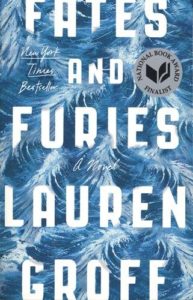 Fates and Furies
Lauren Groff
The Story: The idea that there are two sides to every story is not a new one, but in Lauren Groff's absorbing Fates and Furies, a complicated marriage is explored in a wholly original way: part Greek fable, part literary suspense.
Why Read It? The dual perspectives in this novel was one of the major influences behind The Wife Between Us. Filled with twists galore, Fates and Furies also features a favorite plot of ours: a dysfunctional relationship with a vengeful wife.
---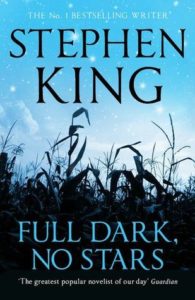 A Good Marriage
Stephen King
The Story: This novella appears in Stephen King's Full Dark, No Stars. It begins on an ordinary night, when a wife goes out to the garage and discovers a box of horrors tucked beneath her husband's workbench. He is away on a business trip, but he may be coming home soon. In the short span of time that follows, she must wrestle with competing urges: Uncover the truth about the man she married a quarter-century ago, or continue living in blissful ignorance?
Why Read It? This is the same question our narrator grapples with during her marriage, until she can no longer ignore an inner voice crying out a warning.
---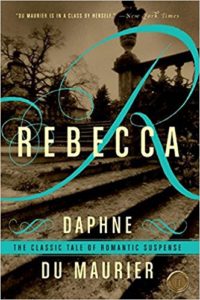 Rebecca
Daphne du Maurier
The Story: We are often drawn to books that feature unassuming heroines whose lives are inextricably altered when they fall for controlling older men. In the case of Daphne du Maurier's Rebecca, the unnamed young protagonist meets Maxim de Winter, a handsome and wealthy widower. When the second Mrs. de Winter finds herself increasingly haunted by the shadow of her mysterious predecessor, she becomes determined to uncover the dark secrets that threaten her happiness.
Why Read It? It wasn't until months after we'd completed The Wife Between Us, in which a first wife is obsessed with her replacement, that we realized the parallels to Rebecca, in which the dynamic is flipped and a replacement is consumed by thoughts of the first wife.
---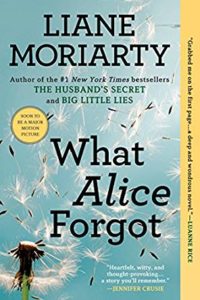 What Alice Forgot
Liane Moriarty
The Story: Few writers are able to combine page-turning suspense with truly relatable characters, but Liane Moriarty manages to do this in book after book. What Alice Forgot is one of her earlier novels, and the premise is that a head injury forces the protagonist, Alice, to forget the past ten years.
Why Read It? Alice must now reconstruct the previous decade and figure out how she ended up with the life she has – which is a dilemma that our character Vanessa also confronts.
---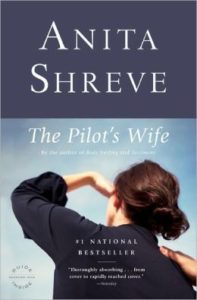 The Pilot's Wife
Anita Shreve
The Story: What happens when a knock on the door shatters a seemingly perfect marriage? Anita Shreve, who writes with an uncommon grace, explores the inner and outer faces of a relationship from the point of view of a wife grappling with dual losses: Her husband's sudden death exposed his secret life.
Why Read It? One line from this book especially resonated with us, as it speaks to the fluid, ever-changing nature of our consciousness: "Odd, she thought, how a fact, seen one way, was one thing. And then, seen from a different angle, was something else entirely."